*Follow Six Championship Drive on Twitter, @Kevin6CD
**Looking Ahead to Next Year: Preview, GM
***Looking Ahead to Next Year: Head Coach
T
he Pistons have a lot of changes to make this upcoming offseason. They'll have anywhere between two and four players coming off the books due to expiring contracts, in the amount of nearly $22.5 million dollars. Rodney Stuckey and Charlie Villanueva's deals both expire, Jonas Jerebko has a player option that he'll almost certainly exercise, and the team has a $900k option on big man Josh "Jorts" Harrellson. Harrellson played well early this season, but has been injured for almost the whole second half; it's probably 50-50 right now as to whether or not he'll be back. Assuming Jerebko is back, and Stuckey and CV are gone, the Pistons figure to have roughly $41 million dollars in committed contracts before Greg Monroe's new deal is figured in. If, for some reason, Monroe chooses to accept a Qualifying Offer, and doesn't work out an extension, the Pistons salary cap will be at just over $46 million dollars. Either way, the Pistons figure to have money to play with this offseason. You're a Pistons fan and this scares you. You may be expecting to see Greg Monroe in this section, as a possible departure, but due to the magnitude of what happens with him, he'll get his own post.
CHARLIE VILLANUEVA - PF - EXPIRED; $8,580,000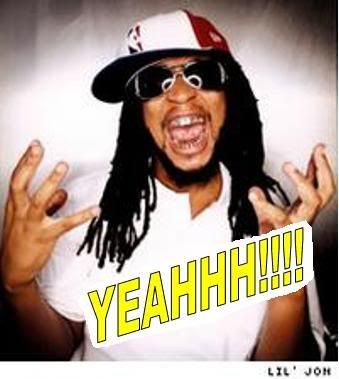 Moving along....
RODNEY STUCKEY - SG - EXPIRED; $8,500,000
Yes, Charlie Villanueva was making more money than Rodney Stuckey. Stuckey has been a solid player, nothing more, nothing less, since the Pistons drafted him in 2007. He and his expiring contract probably should've been traded at the deadline, but oh well. Stuckey will likely be hard to replace, from the perspective that he's a really good 6th man to have. His ability to get his own shot and carry the second unit will definitely be missed. Stuckey will probably make for a good bench player on a good team, or go to a lower level team where he can get minutes and more money. Either way, he'll be missed. It's not impossible that Stuckey will be back, but the fit just isn't there for a team that really needs shooting on the wings.
CHANCE HE'LL BE BACK: 10%
JONAS JEREBKO - PF - PLAYER OPTION; $4,500,000
Jonas Jerebko isn't anything special, but he's a nice insurance option to have. His combination of length and skill make him a versatile defender, and his offense is better than what he gets credit for. He's not a guy that I would want playing more than 15 minutes a night, but he works well in a low usage role. It's hard to imagine Jerebko getting more than $4.5 million per season on the open market this year, so unless he's sick of playing in Detroit, it looks like he'll be back.
CHANCES HE'LL BE BACK: 90%
JORTS - C - TEAM OPTION; TRUCK FULL OF DENIM $948,163
Josh Harrellson looked like a really good pickup in the first part of the year. He proved to be an excellent insurance option on nights where one of Smith, Monroe or Drummond was in foul trouble. His size, shooting ability and tenacity on the glass made him, if nothing else, fun to watch. However, he's been sidelined with a meniscus injury and hasn't had a chance to earn his spot for next year. I'm willing to say he'll be back next year, but there are too many factors at work to say for sure one way or another.
CHANCES HE'LL BE BACK: 50%